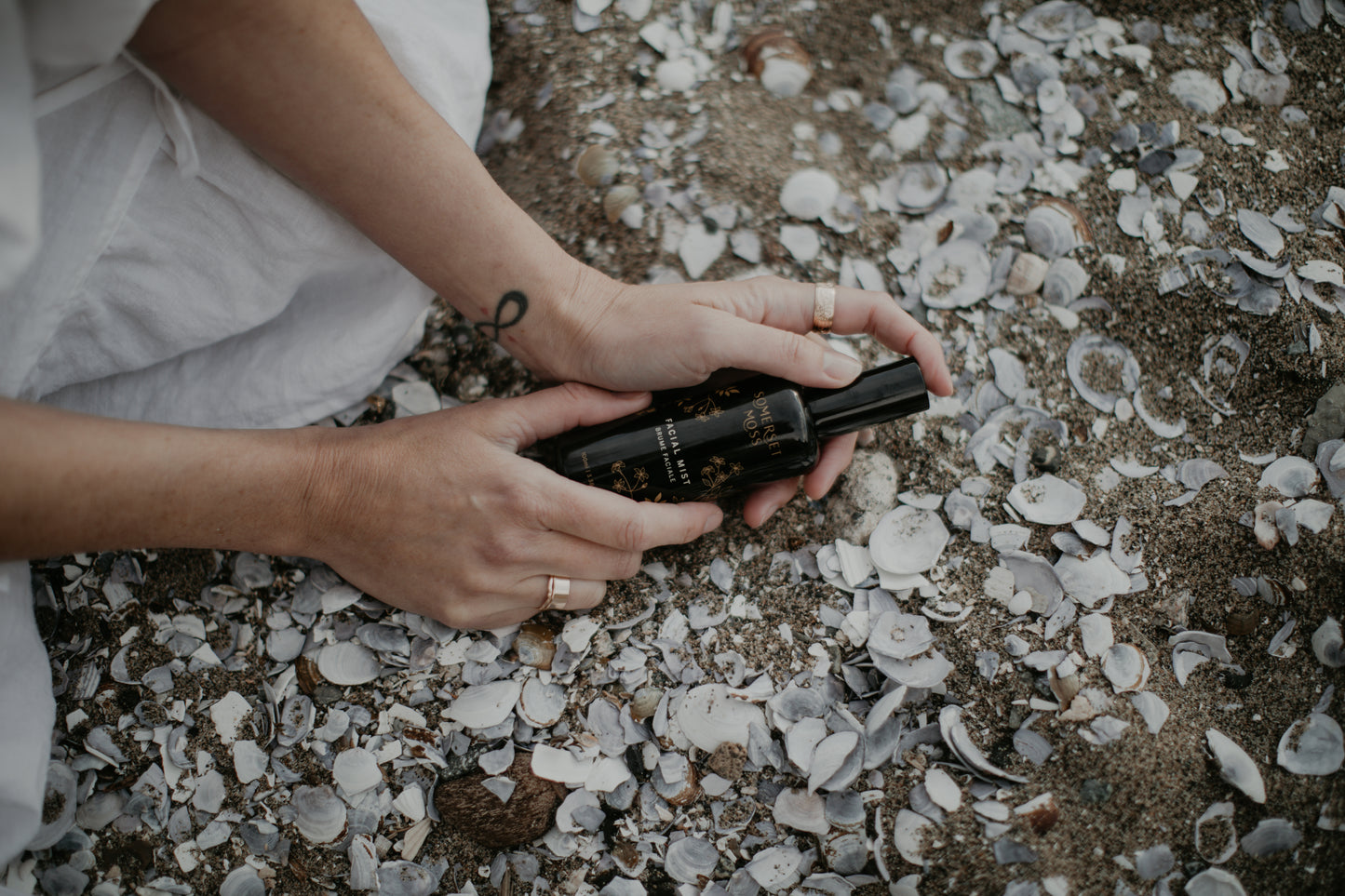 I've been in the skincare industry for 20+ years, becoming an esthetician and holistic expert was a natural career for me. I truly love what I do! 
By my twenties, I had developed a skincare collection for a private members club that was part of the international Soho House Group. Over my career, I have had the privilege of giving many facials to many faces! 
I understand and acknowledge that our health is greatly reflected in our skin, so have made it a personal mission to continue to educate myself on what nutritional support we can best give our bodies. I love to cook and share food with friends.
 A few years ago I began to feel overwhelmed with so many promises etc.  I simplified my life as I begrudged the huge price of products that I could see were inferior with nothing more than massive hype. I began to just use coconut oil for everything. Honestly, this is ok and kudos if this is your beauty secret! But it didn't leave me feeling very polished, sexy or elegant. I decided I needed more.
 I had spent my career observing and compiling a list of ingredients that I wanted to include in my formulas.. I then spent a year, doing research and development to get to the formulas to what we have today. We source the best plant based ingredients from the countries that produce the best, for example Rosehip oil from Bulgaria, Lavender from France and shea butter from Africa.
We then had a group of human testers - friends, neighbours and family who were willing to give honest feedback..and so we began.
Somerset Moss is natural luxury for the modern minimalist.
We wanted Somerset Moss to be accessible to all.WITHOUT the huge price tag - there are many products on the market that the price is all about their marketing budget, not the ingredients. 
Our core beliefs -
 Each product we create has multiple "star" ingredients so that this can be multi correctional - Explained, we can solve numerous skin concerns or conditions with just one product. So for example sea buckthorn is excellent at strengthening skin - it's also great at slowing the ageing process, healing blemishes and protecting you from UV.
We don't just use one oil for our base, we choose to use over 10 different berry and seed oils. 
We can target many different types of skin concerns and conditions with just these 4 products.
We use ACTIVE botanicals - What does ACTIVE mean?  
This means that some of our ingredients have been blown apart and each component has scientific studies to back its efficiency.
We also use great quality, as like anything that is from the earth, once picked it begins to deteriorate - we choose ingredients that still have vitality and energy.
It smells beautiful - SCENT not artificial fragrance 
Our scent is a big part of Somerset Moss - many of our community claim it to be addictive!
The scent is totally made up of essential oil, chosen not only for their perfume but for their ability to improve the skin. Blended by a master perfumer in Europe. 
I believe that our olfactory system is a very powerful one, so I knew when creating Somerset Moss I wanted a complex fragrance with notes that would appeal to all, so there's citrus, floral and woodsy a little something for all noses.
Here again is an area of concern in the skincare industry, as fragrance listed as an ingredient can host anything that is a very low percentage and can be a hiding place for many of the nasty ingredients such as artificial colours.
We wanted the product to be able to be used by ALL but in different ways - they're adaptable. Some people will need more hydration, others more oil moisture - so you are empowered to use as you need on a day to day basis, tweaking depending upon your daily needs. No need for a cupboard full of products just learn about your skin needs and make those adjustments yourself.
MULTI-FUNCTIONAL - just four products in the complete collection
Each product has a duality - an ability to do more than one thing.
The Facial Oil - you can oil cleanse with this product and then reapply as your moisturizer.
Facial Mist - Spritz generously and apply oil over whilst still damp, contains lots of amazing ingredients to boost your lumination and hydration. Repeat throughout the day, or use to set make-up for that dewy finish. Can also be used as an after-sun.
Facial Balm - Incredibly rich in essential fatty acids and acts as an amazing protector and barrier, can be used to protect lips and cheeks by day and at night as a nourishing overnight treatment.
Finally, our newest addition is the Brightening Mask that's both an incredible exfoliant and a hydrating brightening Mask!