NEED A HEATWAVE REMEDY?
WE'VE GOT YOU
The supercharged toner/ flower water/ serum calms burnt or inflamed skin and reduces any redness. The delicate blend of jasmine flower water, aloe, and moisture-boosting hyaluronic acid smooths fine lines and leaves skin hydrated. Bio-active botanicals from white willow bark and maca root work to stimulate collagen synthesis and exfoliate and brighten dull, thirsty skin. To top things off, it is infused with fragrant uplifting florals and grounding essentials oils of ylang ylang, jasmine and cedarwood.
Pro - tip:
Pop your Mist in the fridge for a gorgeously cool break in your day & inhale deeply to invigorate your mood.
SAM'S TOP TIPS FOR..
SUPPORTING YOUR BODY DURING THE SUMMER MONTHS
Last month, we brought you tips for how to look after our faces during hot summer months, but how can we support the rest of our body? Somerset Moss Founder, Sam, shares her wisdom:
How does your skin change during the summer?
Do you experience any of the following:
Itchiness?
May chang is an excellent natural bug repellent but if it's too late, you'll be in need of one of Somerset Moss' favourite ingredients - chamomile! It soothes and calms the skin while peppermint works to cool and relive irritation. Each of these superstar ingredients were picked especially for the Spring | Summer products to support your skin.
Bumpy skin?
Let's talk Keratosis Pilaris. What is it? 🤔 Well, have you every noticed bumpy areas of skin, especially at the top of your arms? This occurs when the skin over produces keratin which congests the hair follicles, causing an uneven texture and inflammation around that area. It can be solved by:
1️⃣ EXFOLIATION - the Spring | Summer Exfoliating Soap Bar will do wonders to helps to remove buildup, smooth the area and turn your everyday shower into something special. Through a rich lather, you'll be able to feel the grains of pink Himalayan salt working to brighten and polish your skin. 
The bars are also infused with moistening oils and botanical ingredients that reduce inflammation including yarrow, dandelion and rosehips. You'll experience effortlessly smoother skin, one shower at a time!
2️⃣ MOISTURISING - the Spring | Summer invigorating Bath & Body Oil will encourage the skin's natural barrier to rebalance. Active botanical ingredients like may chang and daikon radish deliver a powerful punch of antioxidants straight to your skin which will work to reduce inflammation. The Oil acts as a soothing moisturiser that helps to repair skin after long summer days in the sunshine. 
Essential oils including linden blossom, jasmine, and cedarwood also support the calming of the skin and spearmint activates a cool, tingling sensation. 
Ingrowns?
These can appear as bumps, sometimes even a pustule, and redness on legs, the bikini line and underarms and can be very uncomfortable. The skin grows over the hair follicle and traps the growth. But did you know that the underlying cause can often be dry and dehydrated skin?
Keeping the areas clear of dead skin with d
aily exfoliation using the 
Exfoliating Soap Bar
, followed by application of the 
Bath & Body Oil
 while your skin is still damp from the shower should do the trick! 
Smoother, less irritated skin, here we come  🙌
 WHAT WE'VE LOVED THIS SUMMER: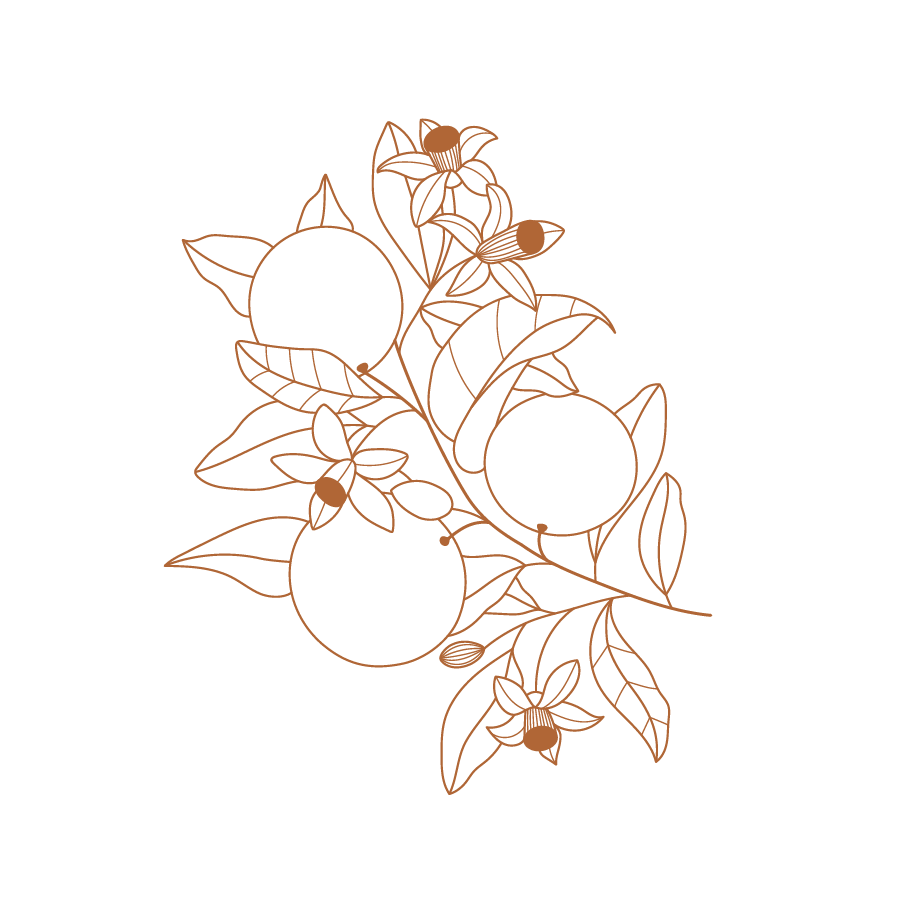 W E A R We have invested in some Butter shorts from TNA and they have changed the game for wearing summer dresses on hot days! No more chafing and you feel delightfully supported due to the soft, skin-hugging fabric. Plus, no more flashing pedestrians when cycling!
P L A Y with colours that suit your complection! We've had great fun with the Colorwise tool which uses a photo to analyse your eye, skin and hair colour and gives you a seasonal palette to work with. 
 D R I N K Have you tried Lambrusco yet? It's a delicious sparkling Italian red wine - it's even sold in cans to take down to the beach! I know it sounds wrong to have a chilled, sparkling red wine....but if it's wrong then I don't want to be right..
 We are SO excited to announce that we are part of the One of a Kind Show in Toronto - taking place from the November 24th to December 4th. Use the code WONDER to receive 20% off tickets on their website. We'd love to see you there and please let your Toronto friends know too!